The foundation for ecommerce was created in 1979 by Michael Aldrich. He connected his television to a computer using his telephone line. While it was unlike ecommerce as we know it today, his idea sparked the idea of shopping without visiting a physical store. At the time, most people didn't own computers. Bill Gates and Steve Jobs popularized computers for the average person. Bill Gates even said that his goal was to put "a computer on every desk and in every home." Without computers, ecommerce would be remarkably different.
In 1994, Jeff Bezos founded Amazon as an online store selling over one million different books at launch. Amazon would eventually go on to become the most popular online store for consumers to buy any type of products.
By the mid-1990s and early 2000's, people were adding computers to their home and paving the way for the growth of ecommerce. Companies were accepting checks in the early to mid-1990s as there wasn't an online payment gateway to transfer funds from customers to businesses. When PayPal was founded in December 1998, it simplified the shopping experience for customers as credit cards were easily accepted.
With the addition of Shopify, WordPress, and similar platforms in the 2000's, businesses could build their ecommerce stores with little to no development skills necessary. Thus the barrier of entry was lowered. Now anyone who had a computer connected to the internet, and a little capital in hand, could set up an ecommerce online store with very little difficulty.
By 2008, online sales made up 3.4 percent of all sales which shows industry growth. In 2014, it was estimated that there were around 12-24 million online stores worldwide.
Fast forward to 2021 and the knowledge gap is closing very quickly between beginners and more advanced ecommerce professionals. Thanks to the ever increasing blogs and online resources, industry tips, tricks, and strategies are available at the click of a button.
Today, anyone can set up an ecommerce website and start seeing solid results from their efforts in less than six months.
So what is e-commerce.

Sadly, others have no clue what it means. So, what is eCommerce? The term can be defined merely as the purchase and selling of goods and services through online platforms, that is the internet. eCommerce covers a wide range of various forms of businesses from consumer retail sites to corporate transactions there is a lot more to know about it.
eCommerce makes it possible for consumers to exchange goods and services electronically. It was first introduced in the 1960s, through electronic data interchange (EDI). As internet access continued to grow, eCommerce realized better transitions.
The change was driven by the advancement of digital technology. Consumer-based technology, for instance, has been at the forefront driving the evolution of eCommerce. The platform continued to grow, and new online sellers emerged in the 1990s. Amazon and eBay were among the first to operate online. The platforms allow consumers to trade with others online and has surprisingly become the favourite mode of trading in the contemporary world.
Global Ecommerce Sales (2020-2021)
Heading into 2021, the retail industry looks wildly different from what it was just a year ago.
Thanks to 2020, millions of retailers now depend on ecommerce as their sole channel for revenue. Those that are able to continue brick-and-mortar operations are looking for ways to build trust and the promise of safety with consumers. Add to that an extremely tight competition for digital real estate and now ecommerce suddenly feels like a dragon that many brands are still learning how to slay.
But despite these changes, one thing remains true: there is a way forward.
To help retailers get a better grasp on the current state of ecommerce (and how to prepare for it), we took a look at global performance, industry leaders and mobile usage to uncover opportunities to grow. Here's a roundup of the top ecommerce statistics every retailer should act on in 2021.
Ecommerce Business Statistics: Companies Leading the Market
The chart below illustrates leading vertical ecommerce companies – most of which are split between the US, UK and Germany (with some performance from brands across Poland, France and Australia).
Peloton (a home workout cycling retailer), Wayfair (a homegoods retailer) and Ocado (a British online supermarket) lead the way in terms of market share. This is in line with pandemic lockdown trends as many people turned to at-home exercises, DIY home and garden projects and virtual grocery shopping in order to adhere to social distancing measures.
Consumer survey: Home and garden retail goes virtual
In 2020, more people spending time in their homes meant higher traffic and sales for home and garden retailers. Our home and garden consumer surveyanalyzes shopper affinities during 2020 and opportunities for Home and Garden retailers.
UK Ecommerce Statistics: What are Consumers Buying?
If we look at consumer behavior in the UK throughout, fashion and accessories holds the number one spot (55%) in terms of goods purchased. Food deliveries come in second (32%) — a not-so-surprising result of indoor restaurant dining due to the COVID-19 pandemic.
Interested in seeing more ecommerce statistics by vertical?
Nosto's State of Ecommerce Q3 2020 breaks down the trends in key performance indicators seen in the industry across 6 different verticals during May-August 2020.
Mobile Commerce Statistics
As the demand for ecommerce continues to rise, so does the desire for mobile experiences. Data shows that mobile is projected to account for 72.9% of total ecommerce sales:
What does this mean for retailers?
Despite consumers being less 'on the go' than past years, the demand for mobile-friendly experiences is still strong. This increases the need for retailers to focus on:
Offering personalized site experiences with limited screen real estate
Implementing a mobile-friendly UX
Facilitating seamless route to checkout
Statistics and Best Practices Based on Key Site Experience Factors
To help ecommerce retailers hit the ground running in 2021, we've compiled the ultimate roundup of industry trends and best practices: from choosing the right ecommerce platform to driving conversion rate, lowering return rate and optimizing experiences such as site search, shipping and delivery and fraud management.
What Is Ecommerce Business?
An ecommerce business is an organization or individual entity that seeks profits by offering goods or services over the internet. It allows consumers to buy quickly and choose from a range of payment methods to execute the e commerce transaction. There are many different types of ecommerce businesses, based on the model you choose.
Popular Ecommerce Business Models
The beauty of ecommerce is that there are more options for you to choose from. Whereas in traditional commerce the business models were more restrictive. There are four widely known business models, but there are other niche models.
B2B: The B2B commerce model, business to business, is when a business is selling to other businesses. Alibaba is an example of a B2B business, as their suppliers sell to other businesses. Alibaba prices are extremely low as they're wholesale prices to allow businesses to make a profit off of their products.
B2C: The B2C model, business to consumer, involves businesses selling to consumers. If you decide to open your own online retail store, you'll likely be selling to customers instead of businesses. Amazon, Walmart, and Apple are examples of B2C businesses.
C2C: The C2C model, consumer to consumer, is when consumers are selling to other consumers. Consumers typically do this through online selling siteslike eBay, Craigslist, and Etsy. Many of the sellers on those sites aren't businesses, but average consumers selling products they own whether second-hand or new.
C2B: The C2B model, consumer to business, is when a consumer sells their own products or services to a business or organization. This could be a photographer selling their photography to a business.
Examples of e-commerce businesses
Online retail: Amazon is the crowned champion of retail in the e-commerce world, but you don't have to be the next Amazon to succeed in this space. You can use resources like Amazon and eBay partnerships to get an online store off the ground.

Wholesale: One of the best-known wholesale e-commerce sites is Alibaba. While Alibaba does get into B2C sales as well, they have established themselves as a global giant in the B2B space. Businesses all over the world get their goods from Alibaba.

Dropshipping: Dropshipping is where another company handles your product for you. You create the online space where customers can browse and place orders, but the dropshipping company takes care of the logistics of delivering the goods to the customer. While Amazon does cross into this space, the No. 1 dropshipping company right now is Shopify. You can have a working storefront on Shopify in a matter of hours.

Subscription: Subscription companies come in many shapes and sizes. The subscription can be for automated replenishment of goods, like the Dollar Shave Club. They can be for curation, like with a wine of the month club. The subscription can also grant access to a service. Netflix is easily the best example of this type of subscription model.

Digital products: Digital product stores do not offer physical, tangible goods. They offer digital products, which should not be confused with services. The most common digital product is software. Microsoft is one of the most prolific digital product companies. Digital products can be art, online courses and other "objects" that can be purchased, even though they only exist on a computer.

Physical products: On Etsy, people make physical objects that they then sell and personally ship. You can see how this is different from retail or dropshipping. A physical products e-commerce business will make the things they sell.

Services: Services are some of the easiest things to sell online. E-commerce services include tax and accounting, healthcare, legal services, and just about anything else imaginable.
What are the best ecommerce platforms?
By using shopping carts and ecommerce platforms, retailers build online stores where they showcase their products and services. Having an online storefront is one of the most straightforward ways to conduct ecommerce. There's a great number of ecommerce solutions and choosing the right fit for your business depends on your budget, preferences, and company needs. Below we've listed the best ecommerce solutions currently on the market.
Shopify
Here are some Shopify facts:
A popular choice among many SMBs, Shopify allows clients to build effective online stores and scale their business. Created with a user-friendly and intuitive interface, as well as tons of templates, this platform offers flexible shipping rates, automatic taxes, and over 100 payment gateways. Shopify enables social media integrations, is packed with built-in SEO features, and is fully hosted.
Best for: Small businesses looking for an all-in-one ecommerce solution.
Here are some Magento facts:
Magento is a highly flexible ecommerce solution used by medium sized businesses ready to scale. This platform offers robust features which allow retailers to customize all aspects of their online store including custom templates, extensions, and modules. If clients need to further extend the functionality of their Magento store, they can always use add-ons to turn the vision of their online store into a reality.
Considered by many a complex ecommerce platform, Magento supports clients by maintaining an operative community of developers and experts on the Magento ecosystem who are ready to help newbies with the maintenance of their online store.
Best for: Brands looking for a highly customizable ecommerce solution.
Here are some Salesforce facts:
This fully-hosted solution allows you to run a powerful ecommerce store in the cloud. Merchants using Salesforce won't have to worry much about platform maintenance and development since it's fully hosted by the company (though this may limit your freedom a bit).
One of Salesforce's strengths is that it's built with omnichannel retailers in mind with features that allow merchants to easily sell across physical and digital storefronts.
Best for: Large businesses that need a fully-fledged and scalable CRM software.
Here are some Oracle Commerce facts:
Oracle Commerce is a powerful ecommerce solution suitable for both B2B and B2C retailers. It is packed with out-of-the-box-features that enable you to sell more complex merchandise and data-rich offerings.
This is a highly customizable ecommerce platform which allows retailers to customize every aspect of their online store and campaigns.
Best for: Growing businesses looking for a flexible and scalable ecommerce platform.
Here are some WooCommerce facts:
WooCommerce is one of the biggest open-source ecommerce platforms. Specifically designed to integrate with WordPress, WooCommerce has plenty of templates that can help you build a unique online store. You'll get all essential features including unlimited products, unrestricted customization, order management, and free shipping.
Best for: Small businesses that have a website powered by WordPress.
Here are some BigCommerce facts:
BigCommerce is a popular ecommerce solution that provides online retailers with a robust online store builder for creating a fully functional online store and selling an unlimited number of products. One thing that particularly distinguishes BigCommerce from other ecommerce solutions are the powerful business management features such as shipping, reporting, and product and order management, as well as the fact that it's fully hosted.
Additionally, BigCommerce has a built-in B2B offering for companies engaging in B2B ecommerce.
Best for: Growing businesses that want to leverage on multi-channel selling.
Here are some Volusion facts:
Another popular ecommerce solution, Volusion allows merchants to create online stores, showcase their merchandise, and take payments all on one platform. Volusion comes with standard features including a site builder, shopping cart software, marketing tools, and more.
Best for: Small businesses in need of a simple and easy-to-use ecommerce platform.
Here are some Drupal Commerce facts:
This is an open-source ecommerce framework that enables users to build online stores and applications on Drupal. Drupal Commerce is highly flexible and offers hundreds of modules that allow users to enhance and extend its functionalities. Drupal Commerce also offers the Commerce Kickstart package which integrates with the latest versions of Drupal. It's packed with out-of-the-box features that allow developers to quickly set up and customize all aspects of their online store.
Best for: Large businesses that require a robust and feature-rich ecommerce solution.
What Makes an Ecommerce Store Successful?
Running an ecommerce business is not easy. Just having a store and some stock to sell does not mean that people will flock in and buy your products. There are things you can do to try to ensure your store will be a success.
Focus on the User
With ecommerce, you can sell anything to anyone, but you must be careful to know what you need to do to make website visitors trust you enough to buy a product from you. Pick theright website theme, choose the right branding and tone of voice for your copy, and keep your focus on only one or two target audiences so you don't get overwhelmed.
Test with Friends
Use your friends as your test subjects and have them run through the purchase steps to make sure everything flows perfectly. You don't want the checkout process to be too long that people leave before they have placed an order.
Be Mobile Optimized
Make sure that users can purchase on mobile and tablet devices. With mobile commerce on the rise, optimizing your store for the small screen is paramount to being successful in your business.
Invest in SEO and PPC
SEO and PPC drive traffic to your store, so missing out on them will slow down your success. Find a good consultant or agency if you have the budget, or get started bylearning about ecommerce SEOand applying relevant strategies on your store.
Research and Develop
Never be content with what you do; research new products and ways to sell them. You don't need to restock your ecommerce store every month. Try to attract attention through innovative ways to grow your store more.
Kickstarting your e-commerce store
If you want to start a successful business, you need a brand that connects with your persona. Identifying your persona makes building an ecommerce brand easier. You might avoid girlie colors and images if you are selling products to corporate businesswomen interested in living a sustainable life.
But before you set up your store and get into the nitty gritty of building a brand – there are some basic steps you'll need to take.
Register Your Business.
Choose a business name and register your company. There are legal protections and tax benefits for incorporating, so don't skip it.
Pick Your Store's Name
The name of your site and the legal name of your business don't need to be identical, but keeping them consistent has its benefits. Make sure whatever you choose fits your niche – you don't want to pick a brand name at the last minute.
Get Your Business Licenses
If you're not familiar with this process, the Small Business Association has plenty of resources to help you get started, including a mentor-protege network and courses on small business basics. Look actively for mentors – their advice can be priceless, even for little things like acquiring business licenses. One of the smartest decisions I ever made was finding someone who could show me the ropes.
Get Your Employer Identification Number
You'll need an Employer Identification Number (EIN) to open a business bank account and file your business taxes next April, even if you don't plan on having any employees. Your EIN is a bit like your business' social security number: it's a unique number that identifies your business and helps you file important paperwork.
Apply For Business Licenses And Permits
Operating an online store does not exclude you from needing certain business licenses and permits. Check with your city, county, and state to see what sorts of sales tax licenses or home business licenses you need, and get those approved before you start operating.
Find The Right Vendors
You'll have a lot of competition selling products online, so it's in your best interest to find the best quality and best prices for the products you sell or materials you use to create your products. Shop around until you find a vendor you want to do business with long-term – this includes your ecommerce software (your "shopping cart"). Think scalable from the start.https://36fb13de883b37604585afda57319734.safeframe.googlesyndication.com/safeframe/1-0-38/html
Logo Creation
Don't fret over it too much, but do make sure that it is not in use by another company in your niche. Logo design doesn't have to be terribly original, however (and really shouldn't).
Get Visual
Consider the colors of your brand, the imagery you'll use, and the typeface or fonts you'll employ carefully. If you've got the budget, you might want to hire a marketing firm to create a design brief for your company. If not, you can create your own. Just keep it consistent and read marketing tips designed to help boost your brand.
What are the pros and cons of operating an e-commerce business?
Pros of running an e-commerce business
There were lots of reasons to start an online retail business before the pandemic, and there are even more now. Here are seven of the big ones.
It has fewer overhead costs than a physical store. A big expense of running a retail business is the physical storefront. That means money spent on rent, utilities and other such needs. All of that goes away when you operate an e-commerce store. There is no rent to pay. You don't have to worry about keeping the lights on, nor do you have to pay to have the lawn mowed or the walkways shoveled.

You can operate 24/7 with no staff. The internet doesn't have store hours. It is up 24/7, and so is your e-commerce business. Unlike a physical store with set hours, your site can accept orders whenever your customers are ready to buy, which can drive more business. If you use software to automate most of the process, you won't need to hire an ordering manager to work the night shift.

Your business can scale on the fly. There are physical limits to how many products you can stock when you operate a brick-and-mortar store – you only have so much shelf space. There are no such limits with e-commerce; you can add and remove products as you see fit.

You can reach more customers. Your business may be in New York, but you can sell to customers in California if your store is online. "E-commerce changes the game for small business," said Ben Richmond, U.S. country manager at Xero. "It doesn't matter if you're in a city or in a small regional town – e-commerce gives you the opportunity to live where you want and sell into many markets."

It's easy to track your sales and shipments. Logistics are make-or-break for e-commerce companies. Thanks to the digital nature of e-commerce, it's easy to track sales and shipments. The benefit of having this information in real time is that it allows you to quickly identify and rectify any snafus.

It compiles customer data. When you sell products online, you capture a lot of customer data, from addresses to emails. You can also glean information about their purchasing preferences. You can use these insights to target loyal customers with promotions and discounts.

It's pandemic-proof. While brick-and-mortar businesses were forced to close their doors amid the pandemic, online businesses were able to stay open. As a result, consumers have shifted their shopping habits, making it a necessity for every retailer to run an online store. "I strongly believe that with COVID-19, the pros of running an e-commerce business outweigh the cons," Richmond said. "As more consumers are shifting their spending from visiting brick-and-mortar stores to online shopping, businesses need to shift too."
Cons of running an e-commerce business
Though e-commerce has many benefits, it's not without its challenges. Here are six to consider before you decide if an e-commerce business is right for you.
You can't reach everyone. Even amid the pandemic, there are still consumers who simply don't like shopping online; they want to see and touch products before they buy, and they are afraid of online fraud. According to Oberlo, 2.05 billion people are projected to shop online in 2020 – but that's out of the 7.8 billion people worldwide, making it approximately 26%.

Data and credit card fraud are rampant. One of the biggest problems with e-commerce is the risk of fraud. Credit card and identity theft are commonplace, affecting thousands of consumers annually. If hackers breach your network and steal sensitive customer information, it could cause irreparable damage. On average, a cyberattack costs a business $200,000, and 60% of businesses shutter within six months of the incident.

Customers abandon their shopping carts. E-commerce makes it easier for customers to window-shop with little intention of buying. Shopping cart abandonment impacts a high percentage of online sales.

There are costs for doing business online. You may not have the overhead physical retailers have, but there still costs to consider, such as website hosting and/or e-commerce platform fees, internet service costs, social media marketing, inventory management, and storage and shipping. Like any other business owner, you must also consider applicable taxes, business licenses and regulations.

E-commerce is a cutthroat business. You aren't the first person to sell a product or service online; depending on your industry, you may have many competitors with identical or very similar products. Since many consumers shop based on price and expect to find good deals on the internet, you may find yourself in a race to the bottom.

Customers want fast, free shipping. Physical retailers don't have to worry about packaging and shipping their products. An online retailer does. Amazon has taught customers to expect not only two-day shipping, but also free shipping – which you may not be able to afford
What Is Ecommerce Marketing?
Ecommerce marketing is a process that helps to drive sales for online stores, using platforms that are mostly online. This can include brand awareness campaigns, display advertising, discount QR codes, etc. Most marketing tactics come from traditional marketing strategies but are applied online.
The beauty of marketing for ecommerce is that you can learn almost anything online through webinars, blogs, and ebooks. This means that everyone has the ability to become successful through this type of marketing no matter your budget.
For example, you can advertise your products through Google Ads and social media websites. Also, you can set up promotional emails to get your products in front of additional audiences. Other ecommerce marketing examples include affiliate marketing, social media marketing, video marketing, and influencer marketing.
3 key facts about e-commerce marketing
1. E-commerce Marketing is Ever-Changing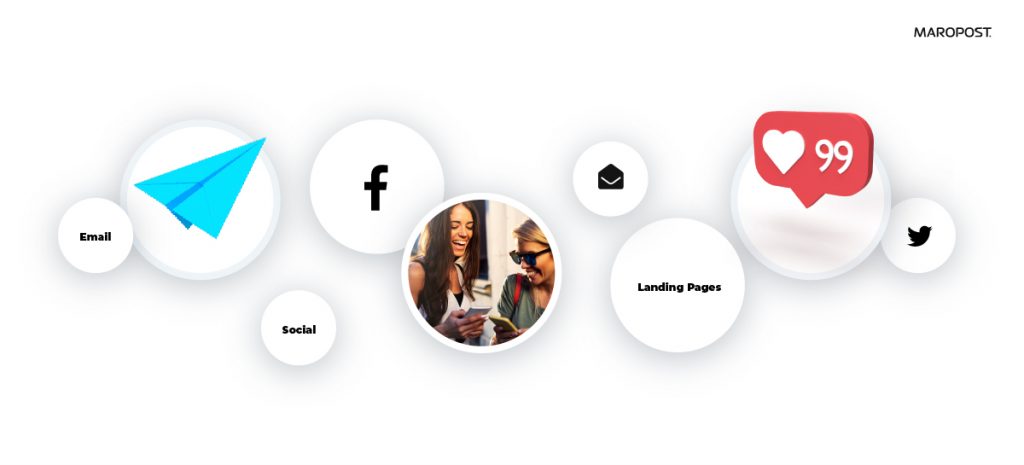 Methods used to execute E-Commerce marketing change and evolve virtually every day. As trends come in and fade out, and as technology advances, marketing tools and strategies do too. So don't stop learning
2. E-commerce Marketing is Visual
Potential customers are captivated by what they see. Honestly, nobody enjoys ads, but colorful displays and loud noises easily entrance the human mind. So you should go for strategies that effectively utilize visual effects. Ensure your page is mobile-friendly.
3. Consistency and Content are Key Elements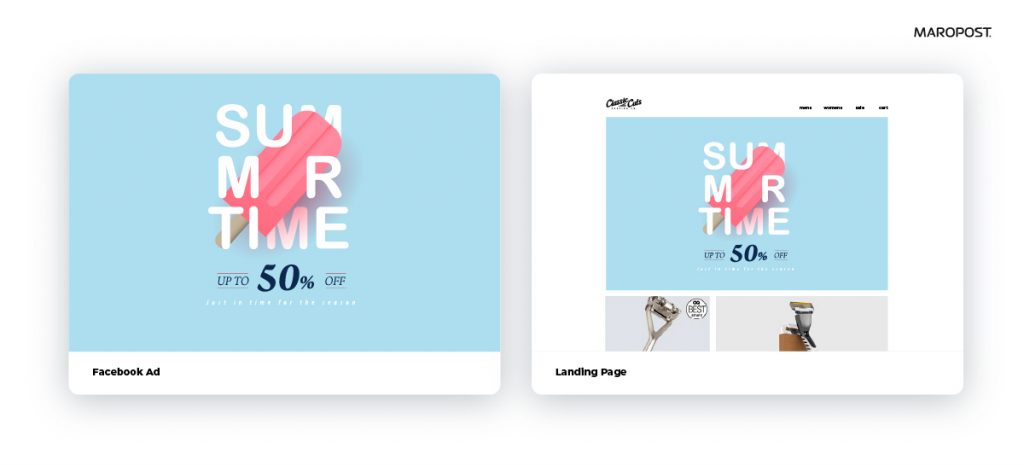 Do not expect to put an e-commerce marketing strategy out today and get loads of responses today. You have to be consistent and patient.
Another mistake often made is throwing out negative ads. Ensure that there is always relevant all embodying content to view when a prospective customer gets to your website or application because you are content marketing
Social media and ecommerce
Social media platforms can help ecommerce businesses expand their reach and establish a recognizable brand identity. They can also increase sales and pave the buyer's journey by either directing consumers to the retailers' online stores or by enabling shoppers to buy items directly from the retailers' social media pages.
How social media facilitates ecommerce
May also like: How to Find a Profitable Micro Niche in 2017
The most popular social media platforms such as Facebook, Instagram, Twitter, and Pinterest, aren't usually used by sellers as an alternative to online stores. Rather, retailers use these platforms to showcase their products by using visuals, like photos and videos, and appealing social media copy to attract customers and reach a wider audience. Consumers that come across an item they find interesting on social media platforms are then directed to the retailer's online store so they can make a purchase.
Conducting ecommerce transactions on social sites
Is there anything more to be said about social media ecommerce or ecommerce on social? Well, some social media platforms are taking things further by enabling clients to sell products directly from their social media accounts. For example, retailers that showcase their products on Instagram can use Instagram's checkout option. This feature enables customers to purchase the items they like without having to leave Instagram.
Since September 2018, companies can also use Instagram Shoppable Stories, a feature which allows businesses to add product stickers on a story. Customers that come across a product they like can just click on a sticker which will redirect them to the product page that features further details about the product.
The above-mentioned initiatives certainly are interesting, but it's important to note that not all social selling projects are successful. Take Twitter's Buy buttons. In 2014, this social media platform launched a feature that allowed customers to purchase items directly from a Tweet.
It wasn't a huge success so the company officially shut down the project in 2017.
Frequently Asked Ecommerce Questions
How many ecommerce transactions are there worldwide?
Statistics show that there will be over 2,5 billion online consumers by the end of 2020. To put things into perspective, with a global population of 7.7 billion people, that basically means that 25% of the world's population is making ecommerce transactions.
How much is ecommerce worth?
Ecommerce made around $3.5 trillion in sales in 2019, and it's anticipated that the sector will experience even bigger growth in the future.
Is ecommerce still growing?
You bet it is! Studies are projecting that ecommerce will see a 265% growth rate in the future from $1.3 trillion in 2014 to $4.9 trillion in 2021.
How many ecommerce sites are there in the world?
It is estimated that there are around 24 million ecommerce sites selling products online in 2020.
What are the biggest ecommerce companies?
The biggest ecommerce company is Amazon, with an estimated market value of $993 billion in 2019. The biggest player in the Chinese market is Alibaba, which takes around 56% of the market share.
What percentage of ecommerce is mobile?
In the US, mobile devices accounted for 44.7% of all retail ecommerce sales in 2019.
What days do people shop the most?
Mondays and Sundays receive higher traffic than the other days of the week.
What time do people shop online the most?
The peak hour customers make purchases is between 8pm-9pm in 2020.